New York Chiropractor for Comprehensive Care
Finding Health at East 53rd St Chiropractic and Wellness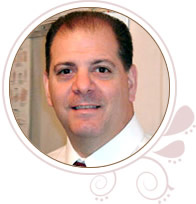 New York chiropractor, Dr. John Belmonte takes a nonsurgical approach to health care. He prides himself on giving his patients the tools they need to help their bodies heal themselves. Here, under one roof at East 53rd St Chiropractic and Wellness, you'll find a wide variety of services to help you find relief and start your journey toward better overall health:
Nutritional Support
Physical Therapy
Sports Medicine
Pilates
Yoga
Convenient Care for Your Busy Lifestyle
New Yorkers are busy, mobile people with fast-paced lifestyles. Our convenient location, spa-like setting, and multi-disciplinary approach help you get the care you need, no matter what your schedule looks like!
Dr. Belmonte provides WebExercises® you can access right on your phone. And, instead of overwhelming you with a huge amount of information right from the start, Dr. Belmonte gives you manageable amounts of information, a little at a time, to help you better digest and implement the material.
Start Your Journey Today
Why wait any longer to live the life you want? If you're ready to find relief and start your journey toward better health, we're here to help. Contact us to schedule your first visit. We look forward to helping you revitalize your health!
East 53rd St Chiropractic and Wellness | (212) 980-4211
News: As of 2012 , Dr. John J. Belmonte is now a permanent member of the Sports Medicine Team for the PGA TOUR under the direction of Dr.Tom Lafountain. Professional Sports Care LLC. provides Chiropractic services to The PGA, Champions & WEB.COM Tours. To learn more about Professional Sports Care visit www.tomlafountain.com